Thai Girls, our Thai Party Models vs other Bar Girls
Thai girls are everywhere in Thailand !!!! If there's one place where it's not complicated to get sexy company and a genuine fun experience with the opposite sex, that also must be Thailand.
Thai Girls are some of the most friendly and outgoing women you will come across.
But in the party and nightlife scene, not all experiences are the same and what could seem like a good idea can sometime, unfortunately, turn into a nightmare.
So if you're coming to party in Thailand, what kind of Thai Girls should you hang out with?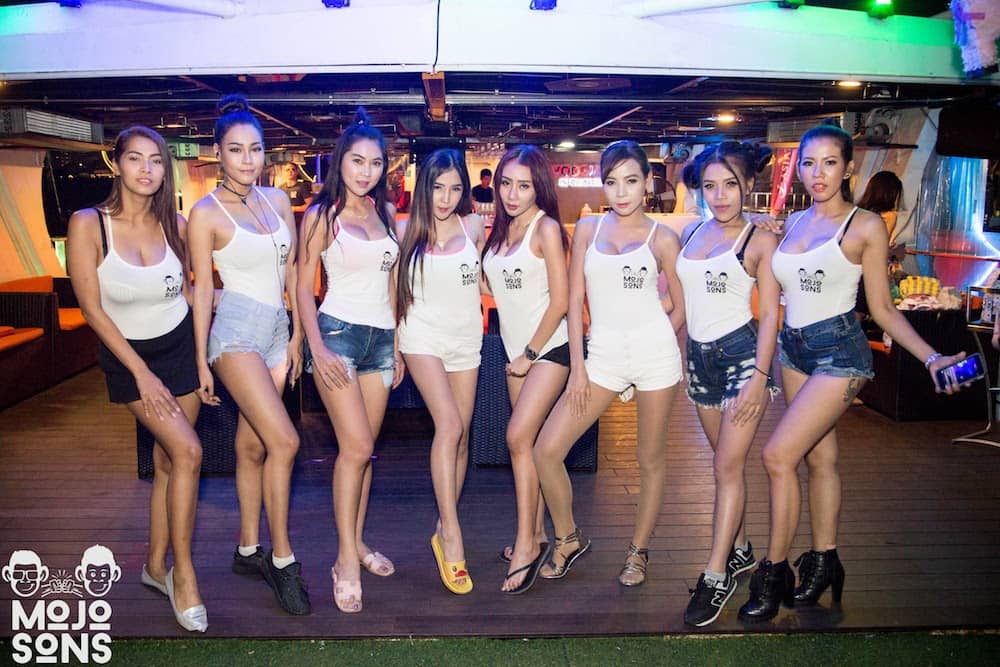 What Thai Girls for your event?
Let's go straight to the point, what kind of party are you looking at here?
Are you here to get laid no matter what? Are you here to find fun girls that could offer more than just cuddles and kisses? Do you just want to have a good time with your friends and nothing else?
That's what you need to have in mind before you even start to plan your event or look for girls to join your party.
Usually, girls don't fall into 2 or 3 of this categories but only 1.
Bangkok Escorts are here to provide sex services but not always the best company.
Bar Girls and Freelancers might be fun in the club but behave differently once you pay or rush the short time you spend with them to get back to more customers.
Party Models, well, you're guaranteed to have gorgeous, friendly, sexy and outgoing girls that will put everyone at ease.
But don't expect anything more than touching and flirting.
https://coconuts.co/bangkok/features/13-girls-youll-date-bangkok/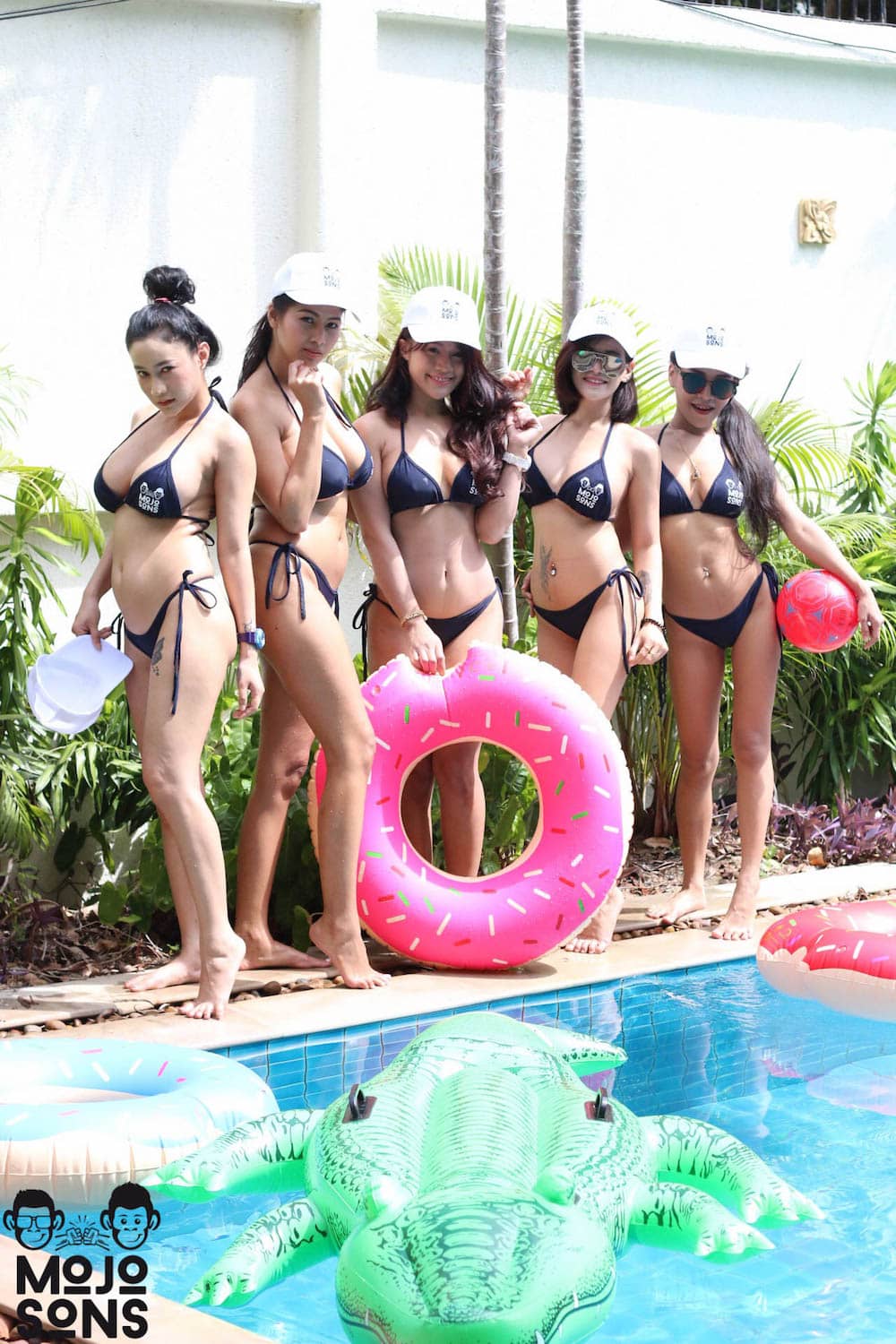 Difference between Bar Girls and Party Models
While some of the Thai girls in bars and clubs in Thailand and most certainly in Gogo Bars offer sex services in exchange for money, we call our Mojobabes "Party Models" to set a clear difference between the two.
Our girls are not offering any sort of sex experience of any kind, they are sexy companion solely for party.
You're gonna have a great time and for sure the kind of party you've never had before, but you're not getting more from them, even if you negotiate a high rate.
Not all Thai Girls have a price.
https://www.quora.com/How-much-is-the-cost-of-a-prostitute-in-Thailand-today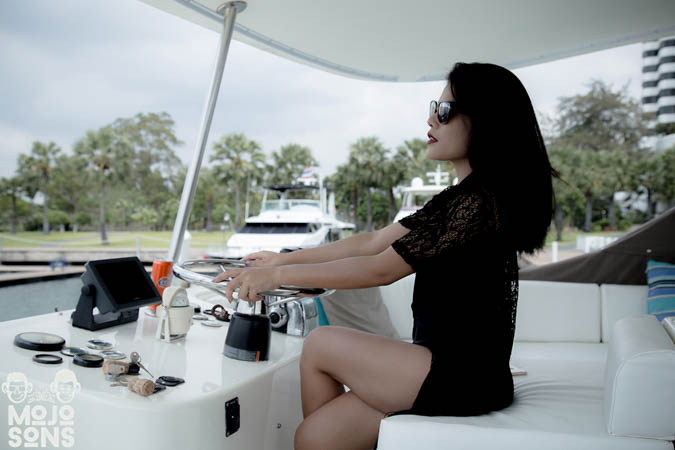 Thailand Bar Girls, Escorts and Freelancers
The issue with most of the girls you will find that do more than just party, it's the way they see the time they spend with their clients.
Most of them, outside the club or bar will do their best to get it over asap so they can go back to work to get the next customer or spend your money.
If you're looking to have a good time, a fun party with really hot girls that don't look at their phone every 10 minutes and wait for you to finish in a few minutes.
https://theculturetrip.com/asia/thailand/articles/a-guide-to-bangkoks-red-light-districts/
Our point of view based on our experience with Escorts and Party Girls
We don't advise to get girls with sex included. Not only that would come really costly,  and most of the time escorts are not the funniest girls to party with.
Plus, you will often find that in a large groups, not all the guys stand by the same moral code or view on this.
This way it's better if each guy make his own decision and it not "forced" into escorts and to pay extra if he just want to party.
What we suggest our guests is to get models for private parties, genuine Thai Models, fun, friendly, heavy drinkers and that will guarantee an unforgettable moment with your friends.
Then get girls from escorts services, go go bars or go to soapy massages for everything sex related.
** Please remember that we do not offer escort services or any sex related services. If that's what you're looking for, we recommend you to have a look at Smooci Thailand, detailed review on our MojoSons Blog.
And if escorts services don't suit you, with plenty of Gogo Bars, Soapy Massages and freelancers out there, we're sure you will find what you like.