Where to book the best Pool Villa in Pattaya?
Before we have enough to buy the Mojo Mansion, here's our suggestions to pick the best Pool Villa in Pattaya.
MOJO TIPS:  Here's what you should pay attention to when you pick your pool villa in Pattaya:
The privacy,

especially if you plan to have some

sexy company

. Some villas are really cheap but everybody can see what's going on in your pool. Not ideal.

The rules, it's usually no sound outside after 10pm in Pattaya. Check with the agency or the host what are the rules if you plan to party until late or deal with professionals at siamhotresidences
Equipement.

It's always good to have a pool table, a decent sound system and why not a BBQ and more...

Minimum Booking.

With agencies, there's often a minimum of 2 or 3 nights minimum stay. Don't get stopped by that, ask anyway. They can sometime accept the bookings anyway. Otherwise, use Airbnb.

Define a budget.

Roughly. Because you have a ton of options in Pattaya.

Don't worry too much about the location.

It might be worth to get a Villa or Resort a bit outside of Pattaya, especially for big groups. More space, less restrictions and there's less traffic in Pattaya than in Bangkok. It's also easy to arrange vans to get around.
If you need something for a large group, have a look at our selection of large Pool Villas in Pattaya:
5 Pool Villas in Pattaya for Groups
Need some help to book your Pool Villa in Pattaya? We're here to help
Drop us a message with:
The number of people

The dates

Your Budget
Airbnb in Pattaya
Airbnb is a convenient way to book your pool villa without going through a booking agency but you need to know that in Thailand, Airbnb is being targetted by local authorities, the main reason is that most of the villa owners using Airbnb do not have any "hotel license" which is required by law.
And if you plan to party there, make sure you use the filter "suitable for events" and ask the host if  that 's OK. You don't want to ruin your party too early....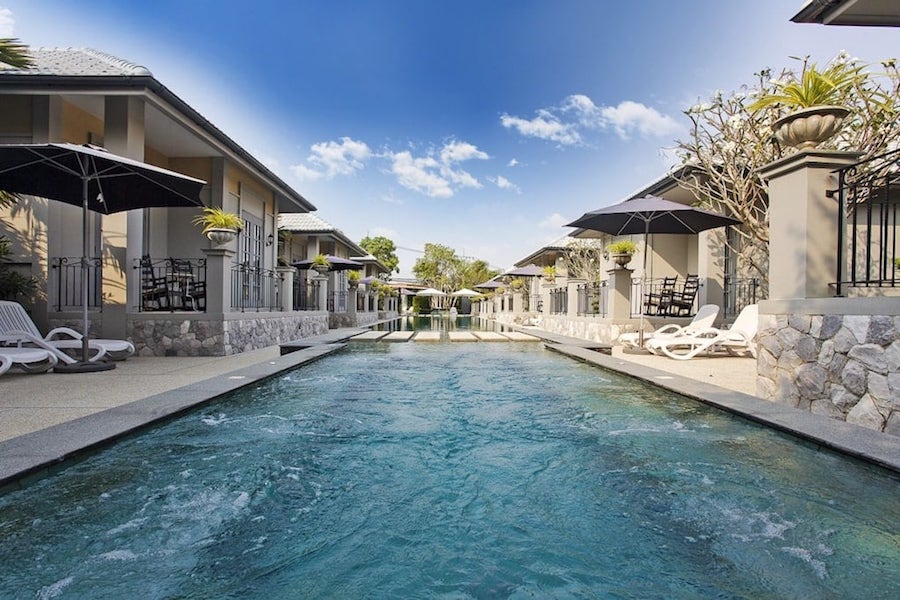 Siam Hot Residences
This is our best choice to find the best, affordable and "party friendly"  Pool Villas in Pattaya.
Siam Hot Residence has a large choice of villas and small to huge resorts in Pattaya for rent, all their "hot residences" are curated to host private parties or corporate events.
Find the perfect pool villa in Pattaya for your next trip in total peace of mind if you plan to make a party at home!
Explore their selection :
Best Price Guaranteed

Reliable Customer Service

No hidden costs, all inclusive 

Party friendly villas and resorts
Check out here : siamhotresidences.com